Una delle ultime fotografie di Marte che ho realizzato la mattina del 09 settembre. La foto a colori è una bicromia tra il canale rosso e il canale blu, ho inserito comunque nella scheda il miglior set dei canali RGB. Come si può vedere dalla foto il complesso nuvolo presente al polo nord si sta rafforzando. Sono presenti numerosi dettagli della superficie marziana tra i quali spicca il Elysium Mons. Si tratta di un vulcano alto 9 km con una base di circa 400 km di diametro, trovate una foto in fondo al blog in cui ho segnato con due linee bianche che lo evidenziano. Ho voluto condividere con voi anche parte di uno dei migliori filmati della serata, giusto perchè vi rendiate conto del seeing. Si tratta dei migliori 500 frame di un video ripreso in filtro rosso.
Dati di scatto
Numero video: 2
Formato .ser
Durata totale ripresa 75 sec
Frame tenuti per lo stack 800
campionamento: 0.08 arcsen/pix
EN
One of the last photographs of Mars I took on the morning of September 9th. The color photo is a bi-color between the red channel and the blue channel, however I have entered the best set of RGB channels in the card. As you can see from the photo, the cloud complex present at the north pole is getting stronger. There are many details of the Martian surface among which the Elysium Mons stands out. IIt is a 9 km high volcano with a base of about 400 km in diameter, you can find a photo at the bottom of the blog in which I marked with two white lines that highlight it. I also wanted to share with you part of one of the best videos of the evening, so you can realize the seeing. This is the best 500 frames of a video shot in red filter.
shooting data
Video number: 3
format .ser
Video duration 75 sec
Frames held for stack 800
sampling: 0.08 arcsen / pix
Archivio fotografico - Photographic archive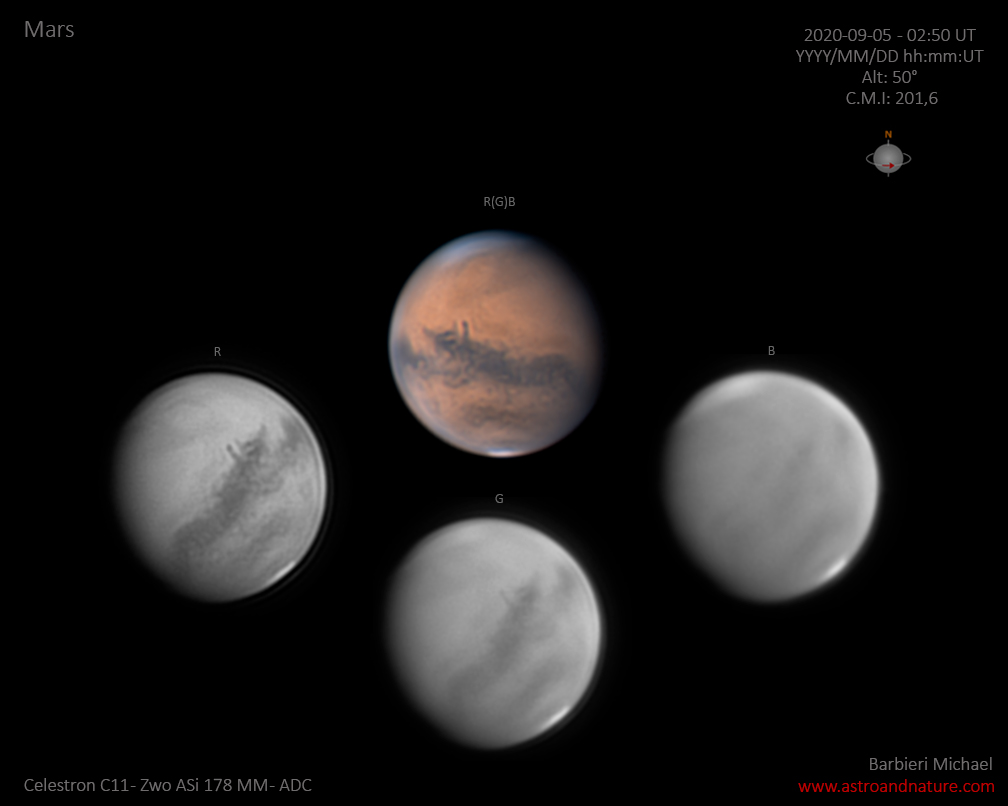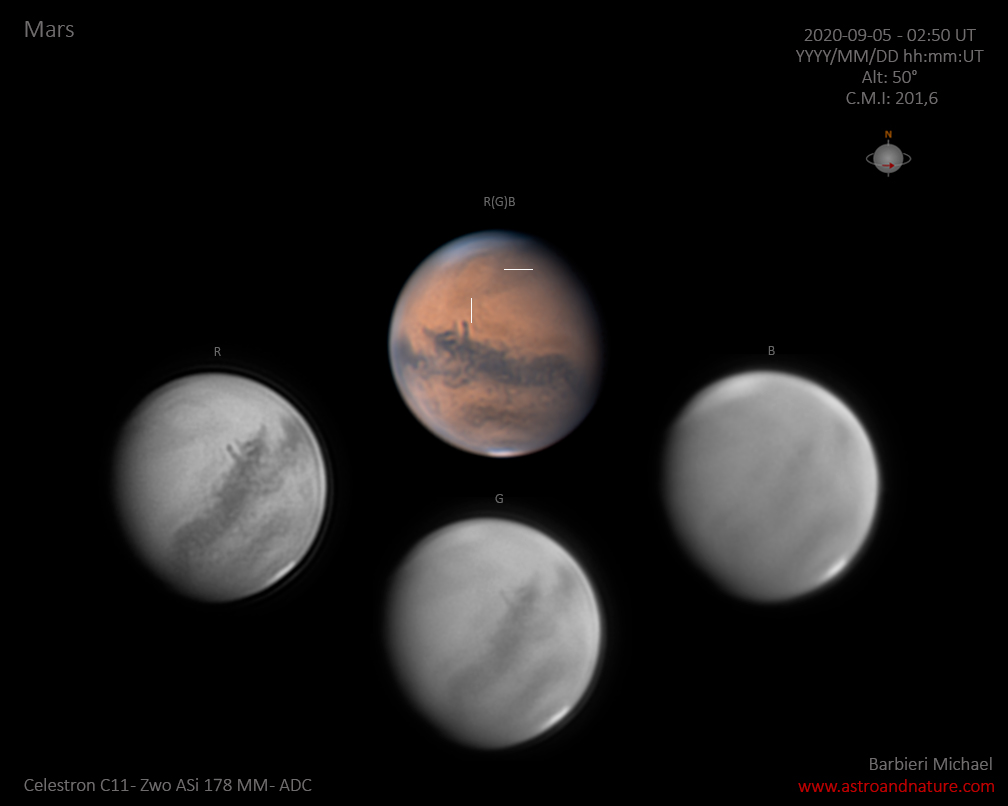 Cieli sereni - Clear skies